For the past 35 years, Steve Barkley has served as an education consultant to school districts, teacher organizations, state departments of education, and colleges and universities nationally and internationally, facilitating the changes necessary for them to reach students and successfully prepare them for the 21st century. A prolific published author, his weekly blog has evolved into a go-to resource for teachers and administrators all over the world. Visit BarkleyPD.com to learn more.
Episodes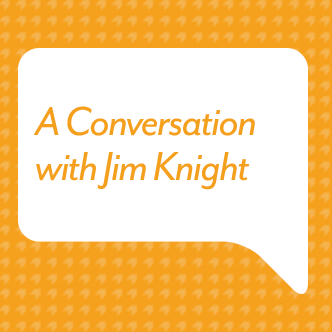 Thursday Apr 19, 2018
Thursday Apr 19, 2018
In this week's episode of the Steve Barkley Ponders Out Loud podcast, Steve is joined by author & Senior Partner of Instructional Coaching Group, Jim Knight.
Both Steve and Jim will be at the Teaching Learning Coaching (TLC) Conference in October.  Find out more about the conference here: https://www.instructionalcoaching.com/professional-development/teaching-learning-coaching-conference/
Subscribe to the Steve Barkley Ponders Out Loud podcast on iTunes or visit BarkleyPD.com to find new episodes. Thanks for listening!